خدمات تخصصی برق پیام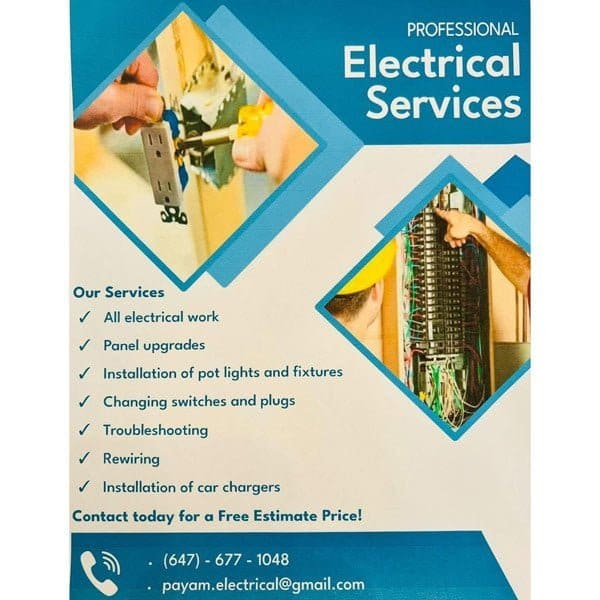 Expert electrical services
Encompass a wide range of offerings, including but not limited to:
1. Upgrading electrical panels.
2. Installing pot lights and fixtures.
3. Replacing switches and outlets.
4. Diagnosing and resolving electrical issues.
5. Rewiring services.
6. Installing electric vehicle chargers.
For a complimentary price estimate, feel free to reach out to us:
Phone: 647-667-1048
Email: payam.electrical@gmail.com
We look forward to hearing from you.
خدمات تخصصی برق پیام
خدمات ما از جمله:
– ارتقاء تابلوهای برق.
– نصب چراغ و لامپ قابلمه.
– تعویض کلیدها و پریزها.
– عیب یابی مشکلات برقی.
– خدمات سیم کشی مجدد.
– نصب شارژر خودروهای برقی.
برای تخمین قیمت رایگان، با ما تماس بگیرید.